What benefits can you get with the ThriveIn90 program?
#1 Goal? That you feel great again. That is what Thriving is all about.
#2 Give you the fastest way to reach your goals with the best approach. Real Food and a gradual path to make your healthy habits powerful.
We will spend the next 90 days working on your health and fitness goals.
No matter what your knowledge of nutrition is, we have a program is for you.
No matter what your fitness level, we have a program for you.
Need to lose weight, maintain your weight or gain weight, we have a program for you.
Want to eat healthier?
Need more energy?
Want to sleep better?
Reduce your pain and inflammation?
Want to establish new habits for you and your family, this program is for you.
Look at all the benefits you will get in the course curriculum!
How will your life change when you get to your ideal weight, balance your diet and have a simple and easy plan to eat better again? How will you feel when you get more active, tone and sculpt your body and get more flexible?
If this sounds great, then you have a Thrive attitude. You need to start today.
Just-12Weeks will change your life.
Ready to get started? Setup your free consultation with Donovan or Cecilia to go over your goals and how to access the program. Text "Contact Me" to 210-545-0444
If you are ready to start and don't need to go over your goals, just click purchase now. We will still setup an orientation call to make sure you know how to access your program.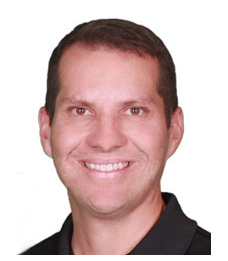 Hi, I'm Donovan Maycock
I will be your Health Coach and main motivator in the program. I am excited you are considering this program and look forward to helping you reach your goals. We CAN do this one day at a time.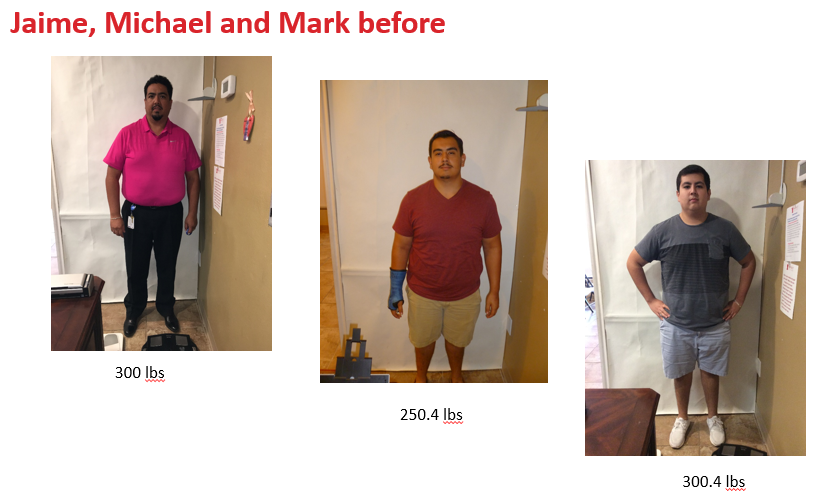 Before Pictures of Father and Sons Team
Use this area for description text.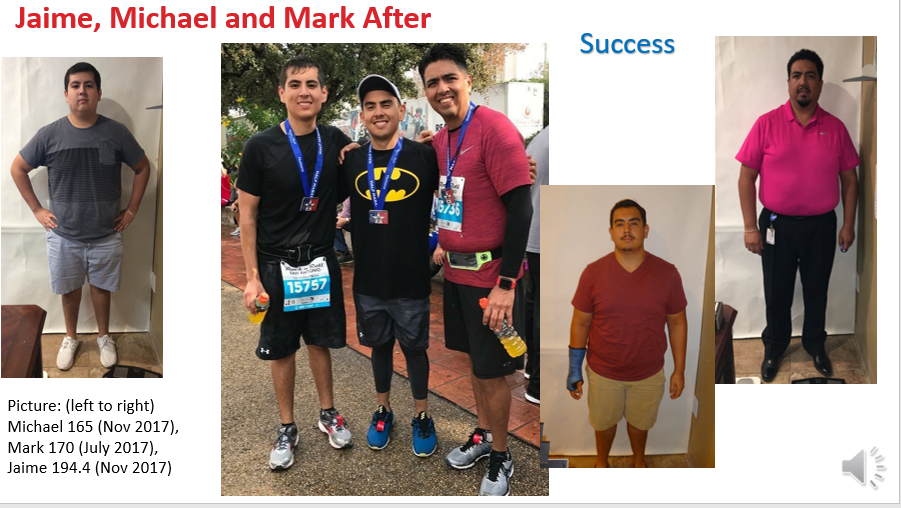 After Pictures of Father and Sons Team. Michael lost 130 lbs, Mark 60 and Jaime 106 lbs in 12 months or less.
What an amazing transformation. They ran a half marathon and did a Spartan Sprint Course. Activities that would have been very difficult at their previous weights. Congratulations! Rosalinda Lost 30 lbs and multiple inches. She doesn't even look like the same person. Congratulations!